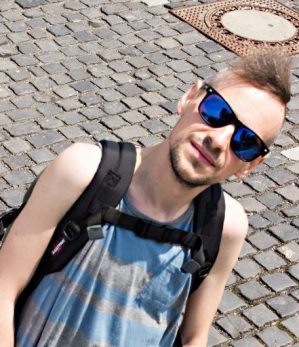 Rene Windegger
IT Geek and Entrepreneur
Age

32

Address

Heiligenstädter Straße 137, 1190 Vienna

E-Mail [email protected]
Phone

+43 664 44 53 4 35
Hello! I'm Rene Windegger. Senior Software Architect specializing in full stack development. I've collected experience across the whole application stack, from front end to back end in multiple projects. My 15 years of IT experience will help you elaborate the right systemic solution for your requirements.
Work Experience
2013 - Today
Independent
Independent Consultant
Designing and developing software solutions, reverse engineering and requirements engineering. Projects include Artificial Intelligence, TCP Networking, Server Software.
2015 - 2016
Senior Software Architect
bat groupware GmbH
Developing a Call Center Application.
Working on multiple integrative projects between different systems.
2013 - 2015
CTO
SWEA
Developing Sharepoint Applications
Software Development in C#
2008 - 2012
Solutions Architect
bat groupware GmbH
Requirements Engineering
Solutions Design
Software Development
2007 - 2008
Information Worker & Productivity Consultant
Artaker Computer Systeme
Implementing SharePoint Server Infrastructure
Software Development
2006 - 2007
Web Developer
SZF Fohnsdorf
Research and Development
2005 - 2005
Basic Military Service
Austrian Armed Forces
2001 - 2005
Trainee
Zellstoff Pöls AG
Maintenance of computers
Software Development
First level support
During my 15 year career I was able to get a good overview of the field working on multiple projects and in different work environments – and almost always faced the same issues: large overheads or lack of skills or knowledge within the existing workforce. If you are facing one of those problems feel free to contact me. I'm happy to help you find the right solution.
My Clients
When you are making a decision about how best to serve your customers, your own experience is often a better guide than a more sophisticated analysis of the market.
Richard Branson
Many of my clients require privacy, even telling you they've contacted me could be an violation of a non disclosure agreement. If you're not requiring such a harsh non disclosure agreement, feel free to contact me. Your company might end up in the list of published clients.
Portfolio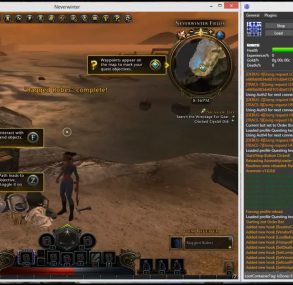 WinterBuddy Questing Test
15 Minutes of automated game play in Neverwinter. The bot does everything you see happening. Thanks to Bossland GmbH for that amazing opportunity.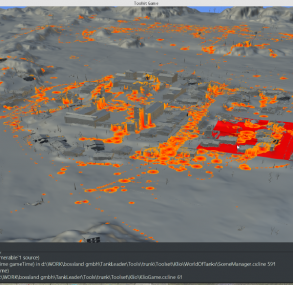 Tool for navigation debugging
Some Tools work (Integration of SharpDX, squid UI, Recast&Detour, BEPUphysics)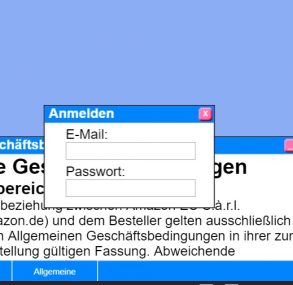 Example Webshop
An example webshop implementation.
The backend is LAMP/WAMP based and generates XML to be rendered by the client.
The client contains a window manager implementation and an early AJAX implementation.
Professional Skills
Artificial Intelligence 60
My systemic analysis approach will help you see existing issues from a different angle and find solutions you didn't even think about. My communication approach is gentle and I will happily elaborate the solutions.
My Services
Requirements Engineering
Finding a solution
---
I'm able to get a clear view of your requirements and provide you with a concept for a possible solution.
Implementation
Gets you started
---
I'm able to help you monitor and lead the implementation of software projects.
Emergency Support
Keeps you running
---
I'm able to provide you with emergency support during tough times to keep you running.
Managed WordPress
Running your website
---
I'm able to provide you with managed WordPress hosting. And help you setup your site.
Custom Hosting
Running your application
---
I'm able to provide you custom hosting that will be tailored to your business needs.
Bitcoin solution
Be your own bank
---
I'm able to get you started with the Bitcoin protocol. I can help you build your custom Block Chain based application.
My Interests
Work/Life Balance
I try to keep a healthy work/life balance and my interests are helping to archive that.

Work
My interests span from devops to patterns. I'm keen to keep up to date with the fast developments the IT business has to offer.

Life
To be able to keep up on my work life I like to spent my free time in multiple ways. Traveling the world, being in nature and doing sports helps to stay focused in business.
Travelling
Slow Food
Gardening
Social Systems
Parkour/Freerunning
Bicycling
Hiking
Skiing
Choose a job you love, and you will never have to work a day in your life.
Confucius
From The Blog
Working in IT means acquiring a lot of knowledge. Most of the knowledge is confidential. Some of it I might be able to share with you publicly. Here you find the public available information.
The best way to get information is to share some yourself.
Niccoló Machiavelli (1469 – 1527)
Still here?
You're still on this page so you must find my personality striking. I'm happy I could keep your attention that long, now is the time to get in touch. I might be able to find a solution for your issues. Get in touch with me now. In the worst case, you're in the same position as right now. In the best case, you get a working solution shaped and implemented.
Beware of missing chances; otherwise it may be altogether too late some day.
Franz Liszt
There is only one way to find out.